3 Premium Templates Bundle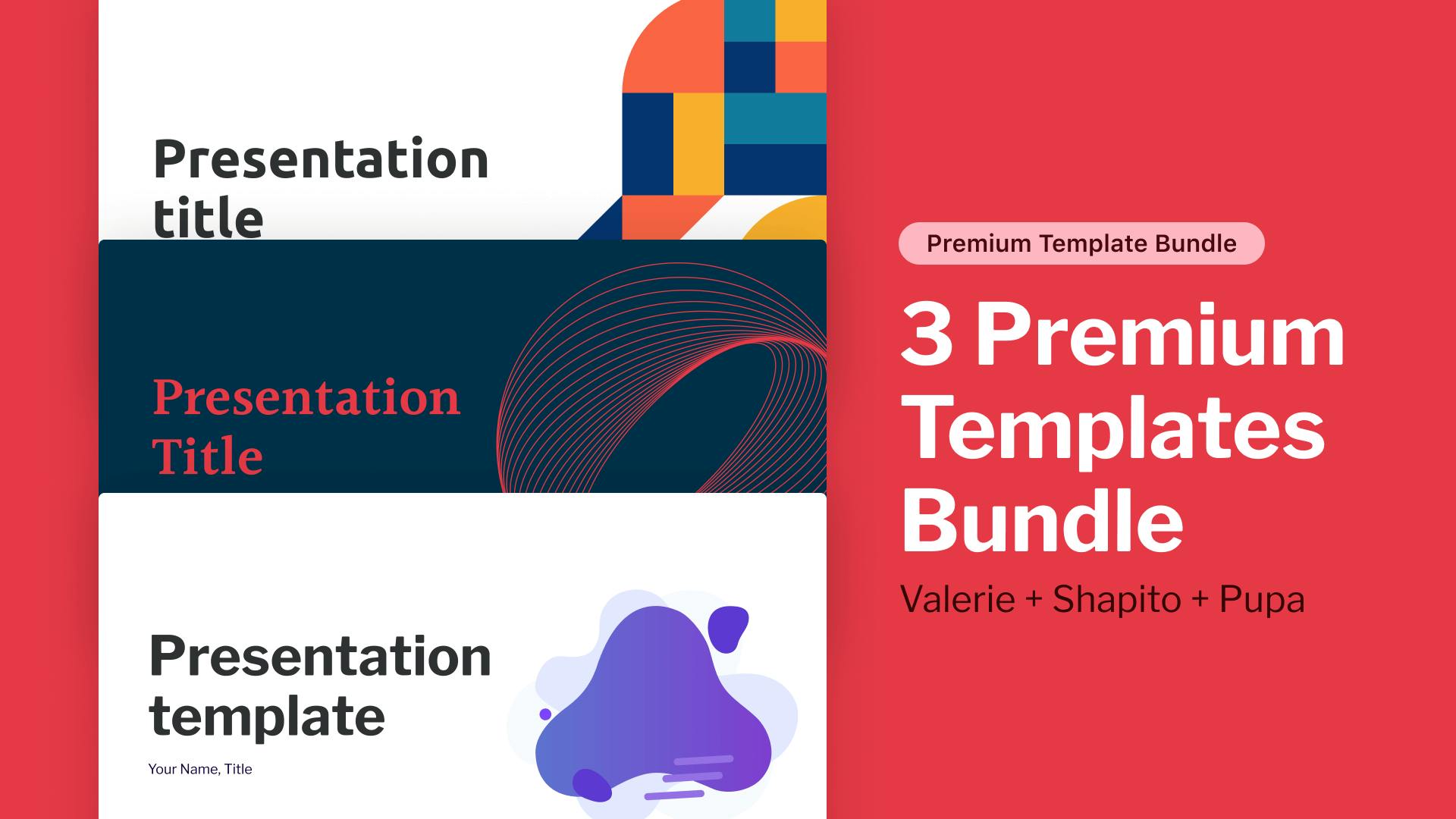 Link to purchase bundle on Gumroad
Bundle of 3 premium templatery.co presentations. So what's inside?
The combined price for the stand-alone templates is 27$. At 16$, this bundle saves you over 40% 🌟
What will you get
Ready-to-clone Figma presentation templates
3 templates, each being a collection of 18 slides
Slides resolution is 1920 x 1080 (16:9)
All future updates & additions to the templates
What if the templates are not what I expected?
No problem at all! Email me at stollarf@gmail.com and I'll refund you in full, no questions asked. The last thing I want is for you to purchase something you don't like.